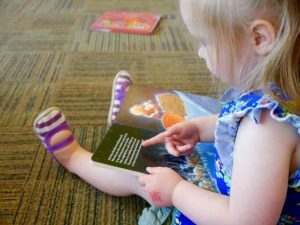 It can be an exciting time for you and your child when you get them started in occupational therapy or physical therapy. And if this is the first time that you have tried therapy, then here are three things you should know to help encourage you on this journey.
It's Really Working
Sometimes when parents first start their child in therapy, it can be hard to tell if what the therapist is doing makes real progress. Although some of the therapy activities your child participates in might just look like playing, their therapist is incorporating a lot of work as well. In fact, play-based therapy methods are some of the most effective for helping children with special needs develop skills. Playing makes therapy more fun and less stressful for your child which will encourage them to be fully invested in each activity.
Therapy Continues at Home
The next, and perhaps most important, thing you should know about therapy is that parents are encouraged to be involved. Your child's therapist will regularly give your child homework so that they can practice therapy techniques at home, such as certain exercises if they are in physical therapy or flash cards for speech therapy. Therapists need parents to be involved by making sure that children complete the homework and also having an open line of communication. When you bring your therapist questions and updates about your child's progress  it can contribute greatly to their success.
Learning Involves Trying Again
It's easy to get discouraged if you see your child struggling with a particular exercise in therapy. However, many therapists would tell you that failure isn't the end but another learning opportunity. Sometimes they will set aside an exercise and go another direction until your child works up the skill to try that exercise again. If it seems like the going is tough at times, that is actually a good thing. A therapist's goal is to push your child just a little bit outside of what they can do so that they can grow.
The Connections Therapy Center
The Connections Therapy Center serves families of children and adolescents with disabilities and special needs. We are a team of experts in the fields of pediatric speech, occupational therapy, speech-language pathology, and behavioral sciences. As a team, we offer intensive hands-on therapy for children and adolescents, as well as informative and useful resources for families. If you are interested in learning more about what we can do to help your family, visit us online or give us a call at (202) 561-1110 (Washington, D.C. office) or (301) 577-4333 (Lanham office). Want to get more information on how to help your child thrive? Follow us on Facebook, Twitter, LinkedIn, and Pinterest.